Paul Jackson - Queen B - Queen Tribute Band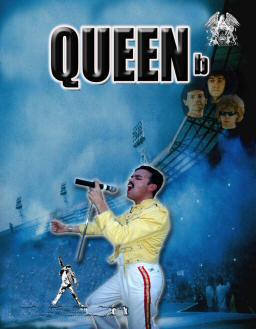 "Queen B" are a sensational tribute band that solely concentrate on looking and sounding like the original "QUEEN".
Paul even wears the jewelled crown and cape, leotard and an exact copy of the Freddie Mercury's white and red jacket as worn on the 1986 Queen tour.

"Queen B" really do try and make things as realistic as possible. Freddie Mercury must be for everyone, one of the most difficult and challenging roles any singer could attempt to portray. Paul however, does this magnificently !
http://www.ukstars.co.uk/tribute-band/queen/index.php